Thomas Jefferson High School for Science and Technology
Computer Systems Laboratory
Welcome to the CS Lab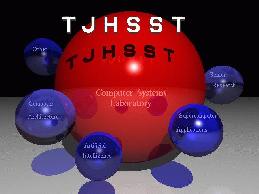 The Computer Systems Lab supports studies in applied computational science, computer architecture, artificial intelligence, and supercomputing. Working in a UNIX environment with full Internet access, students are able to investigate a broad range of research topics which emphasize high performance computing and graphics visualization techniques.

The advanced computer science electives taught in the lab give students a strong base of technical skills which will open valuable opportunities in senior research classes, in college courses, and in potential careers. The following information and links will provide a more detailed look at our programs and the support position we handle for the rest of the school. We would like to welcome you to the



What Goes on in the CS Lab?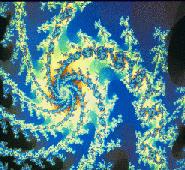 Here is a little bit about the CS Lab, and its relationship to the rest of the school.
Our network is completely separate from the LAN that is used elsewhere at TJ, although we do work closely with Mr. Pete Morasca and Mr. Richard Washer. Our network connects to the rest of the school LAN through a single wire.


We do not use Windows 95 / 98 or any Microsoft type products but run a free operating system called LINUX, a version of the UNIX operating system. UNIX is the operating system used on most major university campuses. As a result, we do not have expensive software costs, nor do we have problems with computer viruses. Here is some of the equipment in the lab.


We do manage a number of important network and Internet activities that the rest of the school uses. The students who help keep things running are a dedicated group of student system administrators who perform these activities on a volunteer basis. Some of the things we manage include:

The school's Internet Domain, TJHSST.EDU. Anything that uses that ending, such as Internet email coming to TJ, is really overseen by one of the computers down here in the center machine room.
The school's busy Web Server, www.tjhsst.edu, which usually averages about 30,000 to 40,000 hits every day.
The school's Intranet, intranet.tjhsst.edu, an evolution of several senior research projects and the hard work of student system administrators. It now handles the 8th period activity program managed by Mr. Slivoskey.
What Courses are Taught in the CS Lab?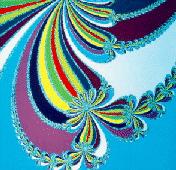 This year, the teachers in the Computer Systems Lab will have 12 semester sections of Advanced Computer Science beyond AP Computer Science, and 5 sections of Senior Independent Research. Links below will tell you a bit more about those courses.


How Can We Help You?
Both the Intranet and the Internet can be marvelous educational tools, and we want to help interested students and faculty members learn about the new technologies.

Some of the things you might like to learn are:
The Basics of HTML
If you don't know how to make a web page, it is very easy and we can show you how. We have simple hand out materials that we provide as handouts, and lots of resources online.
How to Use a UNIX Account on our Systems
With a UNIX account you can make much more robust web pages that can be modified conveniently from home.
Advanced Computer Skills
We will be happy to teach you about any of the advanced computer science topics we teach, such as:

The Basics of UNIX - helpful UNIX commands with examples of syntax.
Getting Started with vi - learning the basic UNIX editor
The Basics of HTML - a simple introduction to HTML.
Making a First Web Page - how to make a very simple web page.
HTML Tables and Formatting Web Pages - how to use tables to format a simple web page.
Working with HTML Forms and PHP - how to gather and process data from a form using PHP.
MySQL and PHP - using a database and enhancements to HTML for interactive and dynamic web pages.
The Perl Programming Language - how to program in one of the major languages behind the Internet.
OpenGL Graphics - a 3D graphing environment for regular programming.
POV-Ray Raytracing - how to make realistic graphic images with a free raytracing program.
Introduction to LaTeX - how to create an example document using LaTeX
Parallel Computing - using parallel programming to have many computers work on the same problem at the same time.

Thanks for Coming!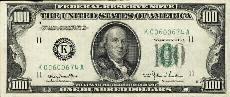 We are doing lots of exciting things in the CS Lab, and we'd like to share them with you. After you you learn about these leading edge skills, maybe you can get one of those high tech jobs and make some real money. Quite a few of our alumni are already multi-millionaires, so learn some high tech skills so you too can become one of the wealthy TJ grads from the CS Lab! Good Luck!
| | | | | | | |
| --- | --- | --- | --- | --- | --- | --- |
| Randy Latimer rlatimer@tjhsst.edu | | Don Hyatt dhyatt@tjhsst.edu | | Phyllis Rittman prittman@tjhsst.edu | | The Sysadmins sysadmins at tjhsst dot edu |